S E E R
Inspired by the dynamic beauty of nature and architecture, Seer Studio's collection leans on honest, simple materiality and form to create functional pieces that lend themselves to an atmosphere of creative yet casual living. Each piece is designed with intention and made by hand with care in collaboration with artisans and workshops in Central Texas.
about us
SEER STUDIO is an Austin, Texas based product line founded by Scott Martin in 2019. Scott is a Musician, but Designer by trade. He began sketching pieces after a few years working in interiors and fell in love with the medium and the direct sense of connection with clients. Scott Lives in Austin with his Wife Abby and Daughter Ilana.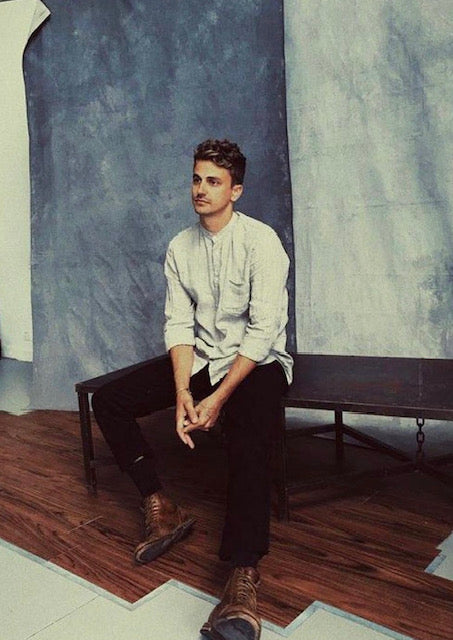 Frequently Asked Questions
GENERAL
All of our pieces are built and finished by hand to order in close collaboration with artisans and workshops in Central Texas. All wood products are sourced locally unless otherwise specified. We deliver all table tops and most pieces wholly out of solid oak or stone. Prices reflect the quality of the material, as well as the labor and care we deliver.
TRADE PRICING
SEER STUDIO is primarily a Custom Shop, and nearly 100% to the trade, although not exclusive. We try to to keep our margins as tight as possible to offer the fairest pricing for all our clients.
ORDERING
Please contact us at info@seer-studio.com for all custom orders and inquiries. Before production begins, we will provide a unique proposal that includes your specifications. Orders begin production upon receipt of payment. If piece(s) require specialized custom drawings, quoted lead time will begin upon approval of those drawings.
CUSTOMIZATION
Almost all pieces can be customized to your dimensions and finish specifications within the range and limitations of the respective design. Please inquire for more details.
LEAD TIMES
Estimated lead times are listed on our individual product pages and tear sheets. These lead times are dependent on our current production schedule and are subject to change. Please request a proposal for a more accurate lead time.
MATERIALS
Natural materials such as stone, metal, and wood have unique characteristics and may therefore vary from what is represented on our website or in our photography. We utilize several varieties of stone and wood in our furniture. Stone varieties are typically used in masonry applications and are likely to have voids, cracks, chips, and impressions. These features are inherent to the stone and will not be misconstrued as damage. Sealed metals will not change in appearance overtime. Unsealed metals will patina and therefore change with time. Oak has unique variability and different boards accept stains and finishes individually, expect variation in natural products, we accept and celebrate this natural variability in delivering a unique product every time.
SHIPPING
The customer is responsible for any costs pertaining to crating and shipping. Seer studio can arrange shipment, or the pieces can be be made available for pickup by your preferred shipping agent. We pass along all fees directly and without mark up. Freight shipment can be unpredictable, details and timelines are subject to change and outside our control.
DAMAGES
Damages or defects must be documented and reported to us within 24 hours of receipt. We are not responsible for damages reported after this time. In the case that damage occurred during shipment, packaging must be retained in order for the claim to be successfully processed. If your damage claim is appropriately documented and reported in a timely manner, we will work you to determine the best solution.
WARRANTY
Our pieces carry no direct warranty, should an issue arise with your product, please inform us and we will work with you to resolve the issue quickly. We cannot be held responsible for the following: changes to the surface of unsealed metals, damage caused by improper care, damage caused by the use of improper cleaning solutions, damage caused by exposure to weather or improper environmental conditions, damage caused by improper assembly or installation, damage caused by typical wear and tear including but not limited to scratches, dents, or stains. All finished pieces should be handled with care.
RETURNS
We are not able to accept returns or offer exchanges. All deposits are non-refundable.